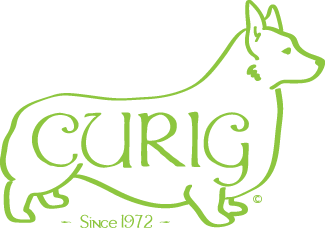 We hope you enjoy our dogs as much as we do, but first a little history. We fell in love with the Corgi breed many years ago. Yogi Bear (Ch Curig King of Ivywin) started it all in 1972. He was a gift from Barbara's father, Lawrence Beilby to her mother Bernice. Barbara and Bernice were so captivated by Yogi's intelligence and beauty, that they immediately launched right into showing and breeding, and never looked back.
Barbara du Pree
Barbara started showing and breeding these wonderful dogs together with her mother, the late Bernice Beilby in 1972. They achieved much success in the show ring and in producing lovely companion dogs, using combined blood lines from the United Kingdom, the United States, New Zealand, Australia and Canada. Barbara has gone on to obtain her Canadian Kennel Club judging license completing the Herding group in 2011. Her passion is judging and showing at Pembroke Welsh Corgi Specialties and had the honour of judging at the Pembroke Welsh Corgi Club of America in 2014.
Juliana du Pree
Juliana was virtually born with a leash in her hand, and definitely inherited her mother and grandmother's love of the breed. Despite a hiatus which Juliana took to pursue a career in ballet and later to complete her degree in Visual Communication Design, Juliana has subsequently jumped back into the Corgi world with enthusiasm, training, showing, and breeding from Western Canada since 2000.
Their love of the dogs and shared philosophy on breeding have allowed the them to achieve success along many avenues of the Corgi world. Despite some geographical difficulties (Barbara lives near Ottawa, Ontario and Juliana resides in Edmonton, Alberta) they maintain a small, quality breeding programme which relies on careful selection and genetic testing. While they participate in various performance disciplines as time permits (agility, tracking, barn hunt & obedience), their primary focus is on showing at Corgi Specialties both in Canada and the U.S.
SaveSave
SaveSave
SaveSave
SaveSave
SaveSave
SaveSave
SaveSave
SaveSave
SaveSave