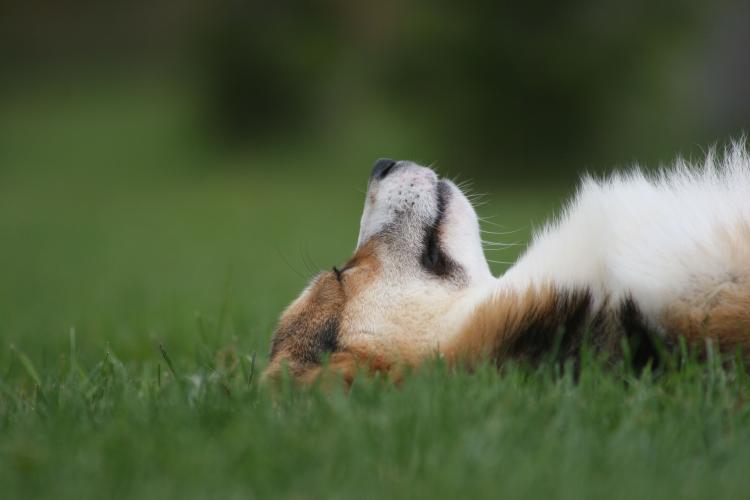 What is a reputable breeder?
A reputable breeder is one who breeds purposfully to preserve and protect their breed for future generations.
Why should you care if a breeder if reputable or not?
"I don't care about papers, I just want a pet to spoil."
"I don't want a show dog, I just want a pet?"
We are reputable breeders of purpose-bred purebred dogs. In a nutshell, reputable breeding practices include careful consideration of the following things:
Pedigree & Registration
Sound structure
Sound mind/temperament
Health testing
Lifetime breeder support
To quote a popular meme: Saying "I don't need a dog from a breeder who shows" is like saying. "I don't need a house from a builder who builds to code".
Before I was born...
• My Breeder studied my breed history and standard to understand structure, health and what defines a typical PWC
• My Breeder studied my pedigree and ancestors thoroughly.
• My parents were health tested for the problems prevalent in my breed.
• My parents, and generations behind them have proven they conform to the breed standard at dog shows or in dog sports.
• My family has proven to have a typical Pembroke Welsh Corgi temperament.
• My mother was given exemplary care while pregnant with me.
After I was born...
• My Breeder spent many sleepless nights ensuring I was okay.
• My Breeder ensured I was given everything I needed to grow up healthy.
• My Breeder took steps to make sure I was well socialized.
• My Breeder was very careful in choosing my new family.
• My Breeder will take me back at any time, for any reason.
Responsible breeders of PWCs breed only for the love of the breed – to preserve, protect and to better the breed. Choose your breeder carefully and be a responsible dog owner.
What makes us reputable?
Barbara has been breeding and showing corgis since 1972 and Juliana has been part of this all her life. Pembrokes are our only breed and our passion - our dogs are memners of our family first and foremost. We strive to preserve and protect this hertitage breed for future generations and to improve structure, health and temperment.

We are members of the Canadian Kennel Club, the Pembroke Welsh Corgi Club of America and Pembroke Welsh Corgi Association (Canada) and follow the Code of Ethics of all three clubs. In addition to showing, we have also done herding, tracking, obedience, barn hunt and agility with our dogs as time permits.
All breeding dogs are tested for or are clear by parentage for genetic defects such as hip dysplasia, eye abnormalities and von Willebrands disease (a hereditary bleeding disorder although not severe in the corgi breed). In selecting a suitable mates for our girls, we do not spare any expense in choosing the best possible sire for her puppies. In our search for the perfect match, we have bred to dogs from across North America, and don't just look for something close to home for convenience and cost.
We have a lifetime return policy. Puppies are registered with the Canadian Kennel Club with a non-breeding agreement and are expected to be spayed or neutered at the correct time as determined in consultation with your veterinarian. Prior to leaving our home, the puppies will be tattooed or microchipped for identification purposes, will have been examined by our veterinarian and will have received their first set of shots as well as having been wormed several times. Our puppies do not leave our premises before 10 weeks of age to ensure proper socialization to their own kind.
We temperament test all of our puppies at 7 weeks of age to help us match each puppy with the right family. It is therefore important for us to have as much information from you as possible. Details on your premises (do you live in an apartment or single home, do you have a fenced in yard, are there parks or walking areas in your neighbourhood), your family (are there children and what are their ages – having an infant and a puppy in the house might be somewhat challenging, since both require a great deal of time and care), other pets currently in the family, your lifestyle, and your plans for and expectations of a puppy (for example: family pet, jogging partner, obedience or performance dog, etc).
We want to meet you and your family before we agree if you will make a good home for one of our puppies.